FIGHT NIGHT RESULTS & PHOTOS FOR BELLATOR MMA 255: PITBULL VS. SANCHEZ 2
Post on , under News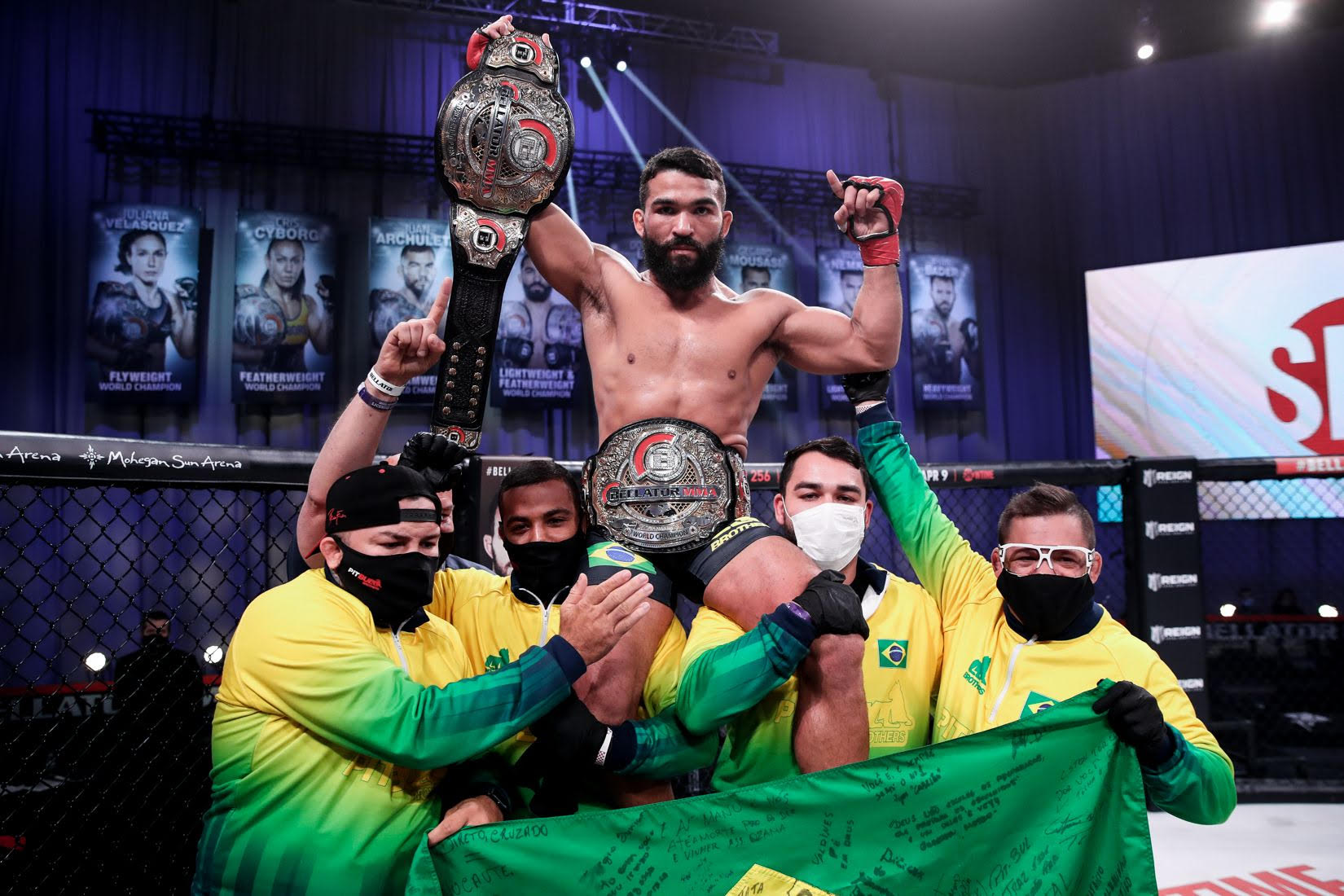 BELLATOR MMA 255: Pitbull vs. Sanchez 2 Main Card:
C-Patricio Pitbull (32-4) defeated #2-Emmanuel Sanchez (20-5) via technical submission (guillotine choke) at 3:35 of round one
#6-Jason Jackson (14-4) defeated #3-Neiman Gracie (10-2) via unanimous decision (29-28, 29-28, 29-28)
#6-Tyrell Fortune (10-1) defeated Jack May (11-8) via TKO (punches) at 3:16 of round one
Usman Nurmagomedov (12-0) defeated Mike Hamel (7-5) via unanimous decision (29-28, 30-27, 30-27)
5-Kana Watanabe (10-0-1) defeated #4-Alejandra Lara (9-4) via split decision (29-28, 28-29, 29-28)
Preliminary Card:
#6-Magomed Magomedov (18-1) defeated Cee Jay Hamilton (15-8) via submission (rear-naked choke) at 1:22 of round two
Mandel Nallo (8-1) defeated Ricardo Seixas (9-3) via knockout (strikes) at 3:23 of round one
Khalid Murtazaliev (15-2) defeated Fabio Aguiar (17-2) via unanimous decision (29-28, 30-27, 30-27)
Chris Gonzalez (6-0) defeated Roger Huerta (24-13-1) via submission (strikes) at 3:01 of round three
Jose Augusto (17-1) defeated Jonathan Wilson (9-3) via submission (head and arm choke) at 4:58 of round one
Roman Faraldo (5-0) defeated Trevor Gudde (2-2) via TKO 1:30 of round one
Jordan Newman (3-0) defeated Branko Busick (2-2) via TKO (strikes) at 2:30 of round two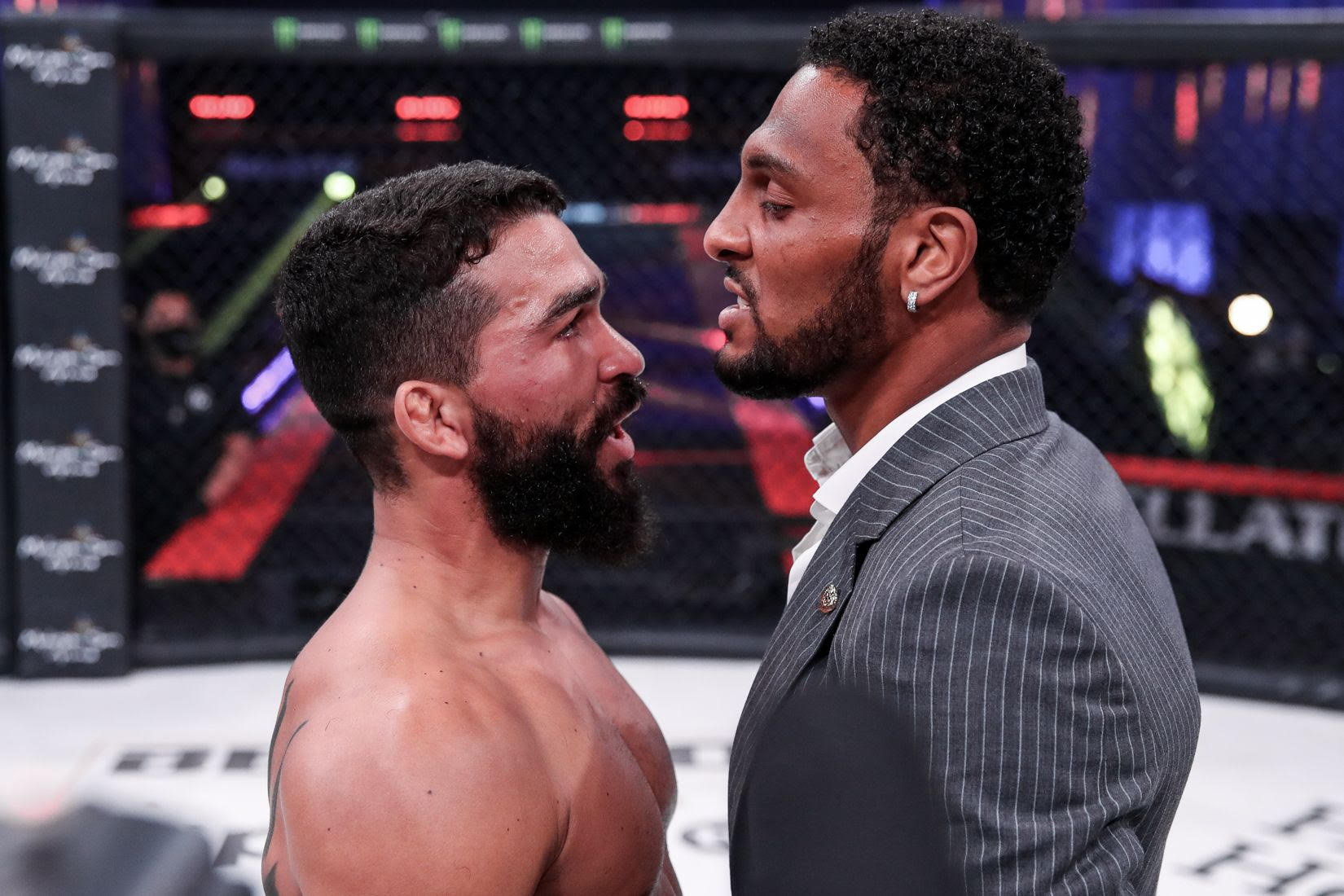 THE FINALS OF THE BELLATOR MMA FEATHERWEIGHT WORLD GRAND PRIX – CHAMPION PATRICIO "PITBULL" VS. #1-RANKED AJ MCKEE
Quotes:
Patricio "Pitbull:" "I am ready to fight AJ McKee right now, please just tell SHOWTIME, I will get in the cage and we can take care of this tomorrow."
"I want to be the first man to defeat McKee, he has been opening his mouth about me for a very long time, this will be the biggest fight in BELLATOR history."
AJ McKee: "Patricio Pitbull has been the man. Nothing against him. He's got great accolades. I already said I'm going to be the champ-champ. For me, it's the new era. He said my time is over. My time has just begun. We'll see.
"It's a fight the fans have wanted for the longest. On top of that, he's underrated. He's an outstanding champ. His accolades, his credentials, his record is phenomenal. But at the end of the day, nobody has a win over me. Nobody has a belt with my name on it and nobody is going to get a belt with my name on it."