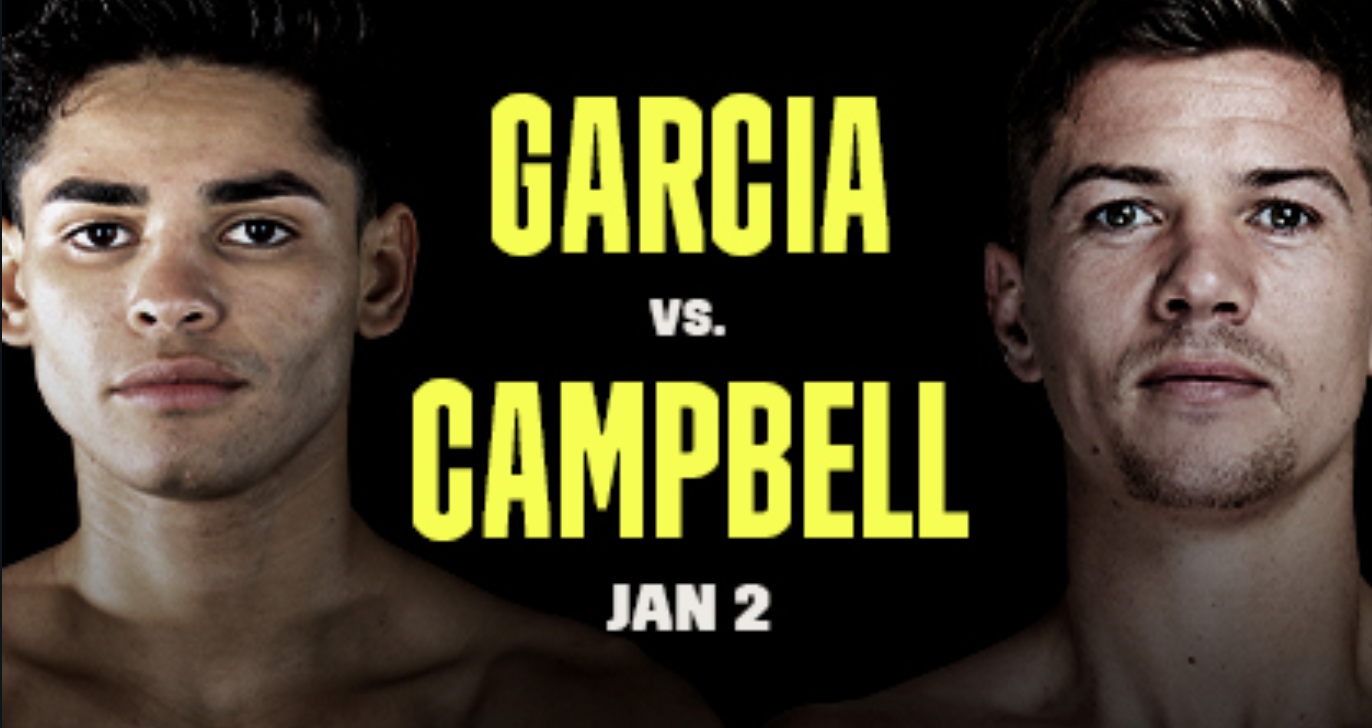 Ryan Garcia vs. Luke Campbell will be shown on DAZN in the U.K. and Ireland as the sports streaming service launches globally.
Ryan Garcia meets Luke Campbell in a fight to be shown on DAZN in the U.K. and Ireland as the service launches globally.
The lightweight pair have talked up a potential clash for months but now face each other with the victor likely to face WBC regular lightweight champion Devin Haney.
At 33, Campbell (20-3, 16 KOs) has a disappointing track record at the top of the division — losing in 2017 to Jorge Linares for the WBA title and then to Vasiliy Lomachenko in August 2019 — but has vastly more experience than the young Californian.
The 22-year-old American told Sky Sports that he was totally confident of victory, and could end his opponent's career.
"This is his last chance, but I'm going to have to put the nail on the coffin now," he said.
"I'm going to have to do that to him. He got a lot of quick chances. He got fast-tracked because he won the gold medal [in the 2012 Olympics]."
Garcia (20-0, 17 KOs) then played down his rival's chances of knocking him down, suggesting he does not have the strength to challenge him.
"I'm still the young gun coming up. I keep hearing that he's going to knock me out.
"You couldn't even knock out a 126-pounder in Loma. He's not going to beat me.
"That's just the facts of the matter. He's talking a big game, but he's going to learn real quick that I hit a lot harder than Loma."
Campbell believes that his experience puts him at an advantage when it comes to the relatively green Garcia.
"Garcia has speed and power and a lot of social media fame but he also looks like he could take a good beating," Campbell claimed.
"I still feel like a fresh up-and-comer but I am also ready to be the boogieman for these new kids on the block, I feel I am the toughest fight for all of these guys."
RYAN GARCIA VS. LUKE CAMPBELL FIGHT DATE, START TIME
Date: 2 January 2021
Time: 20.00 GMT
Garcia vs. Campbell was originally scheduled for Dec. 5, but following the news of Campbell's positive COVID-19 test, the fight was pushed back to Jan. 2. The card will start at 22.00 GMT, with Garcia and Campbell expected to make their ring walks about 23.00 GMT.