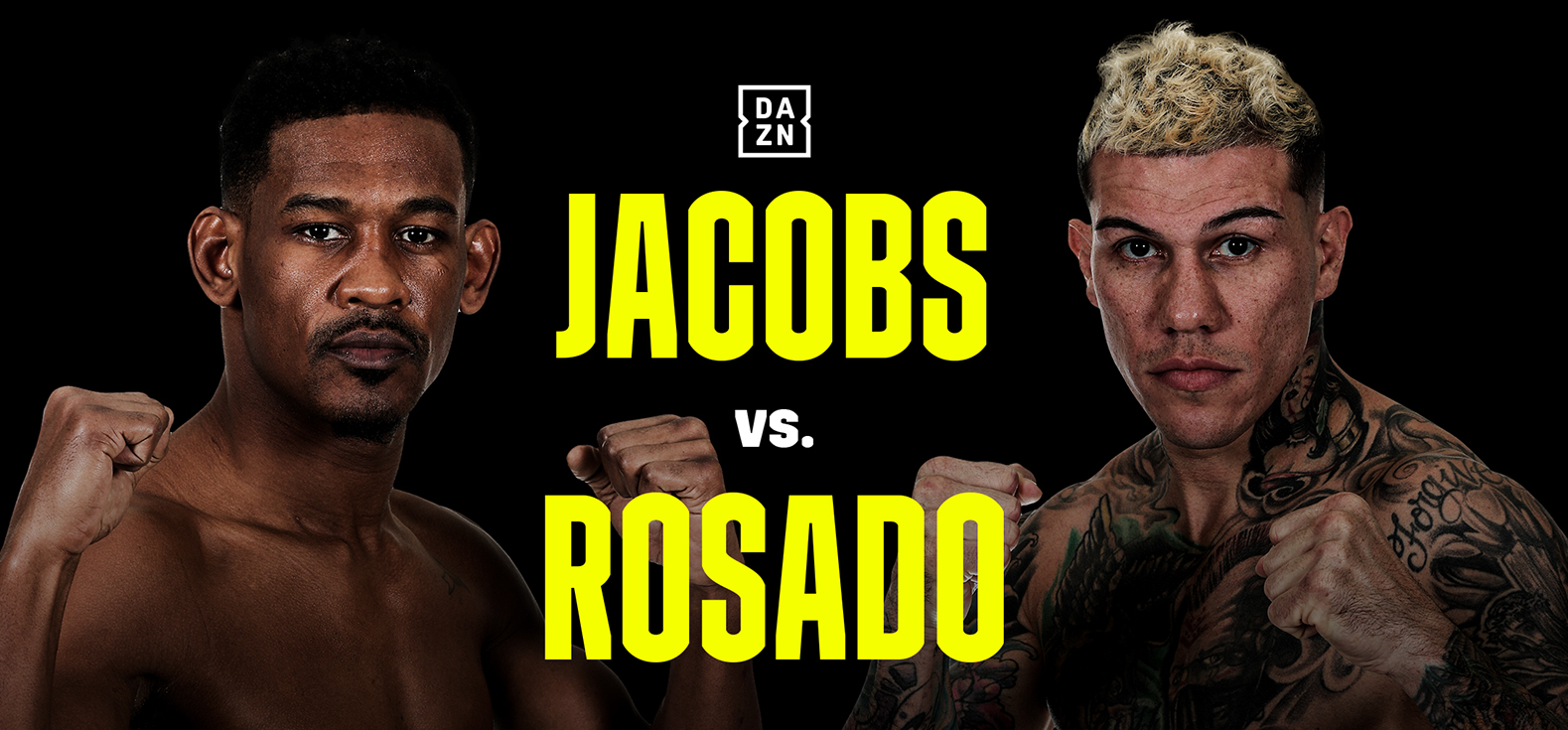 Daniel Jacobs will clash with Gabriel Rosado on Friday, Nov. 27, both behind closed doors and subject to strict COVID-19 protocols at Hard Rock Live at Seminole Hard Rock Hotel & Casino Hollywood, Florida, live on DAZN.
Jacobs and Rosado have built up a rivalry over the last year and now that comes to a head three weeks after Haney vs. Gamboa.
Jacobs (36-3, 30 KOs) made the first steps on his target of becoming a two-weight World champion with victory over Julio Cesar Chavez Jr. in Phoenix, Arizona in December. That was the "Miracle Man's" first foray into the 168-lbs. scene after the two-time World Middleweight king moved up from 160 lbs. after his unification clash with Canelo Alvarez in Las Vegas in May 2019.
Rosado (25-12-1, 14 KOs) appeared on the undercard in Phoenix and clashed with Jacobs ahead of the weigh-in. The Philly ace recorded a ten round points win that night to return to winning ways following his thrilling back-and-forth battle with Maciej Sulecki on home turf in March 2019, and the 34-year-old will be out to fire himself into contention for the World title clash that Jacobs seeks.
"Gabe talked his way into this fight and now it's time to see if he can back it up," said Jacobs. "He's got a big mouth and he's been bringing up my name constantly for over a year – but on Nov. 27 the talking stops and I can't wait to shut him up. My aim is to become a two-weight division World champion in 2021 and that starts with a big win in Florida. After that, I'm ready to step up and fight one of the World champions at 168 pounds."
"I'm really excited for the fight," said Rosado. "There's been a lot of back and forth between me and Jacobs, and for the fight to finally happen, I'm more than ready. I've started training camp with Freddie Roach in LA at Wild Card Boxing, and I'm just looking to put on one hell of a show for the fans. I'm definitely going to bring the fight to Danny and it's going to be great."
Marc Castro will make his pro debut on the undercard of Jacobs vs. Rosado. The Fresno talent was slated to make his bow in the paid ranks in Tulsa, Oklahoma in August, but he tested positive for COVID-19. Now the amateur sensation finally laces them up and is joined on the undercard by fellow amateur rulers in Olympic gold medalist Daniyar Yeleussinov (9-0, 5 KOs), three-time World amateur champion Magomedrasul Majidov (2-0, 2 KOs), and young talents Nikita Ababiy (9-0, 6 KOs) and Alexis Espino (6-0, 4 KOs).