ITS THE END OF THE ROAD FOR KISS
Post on , under News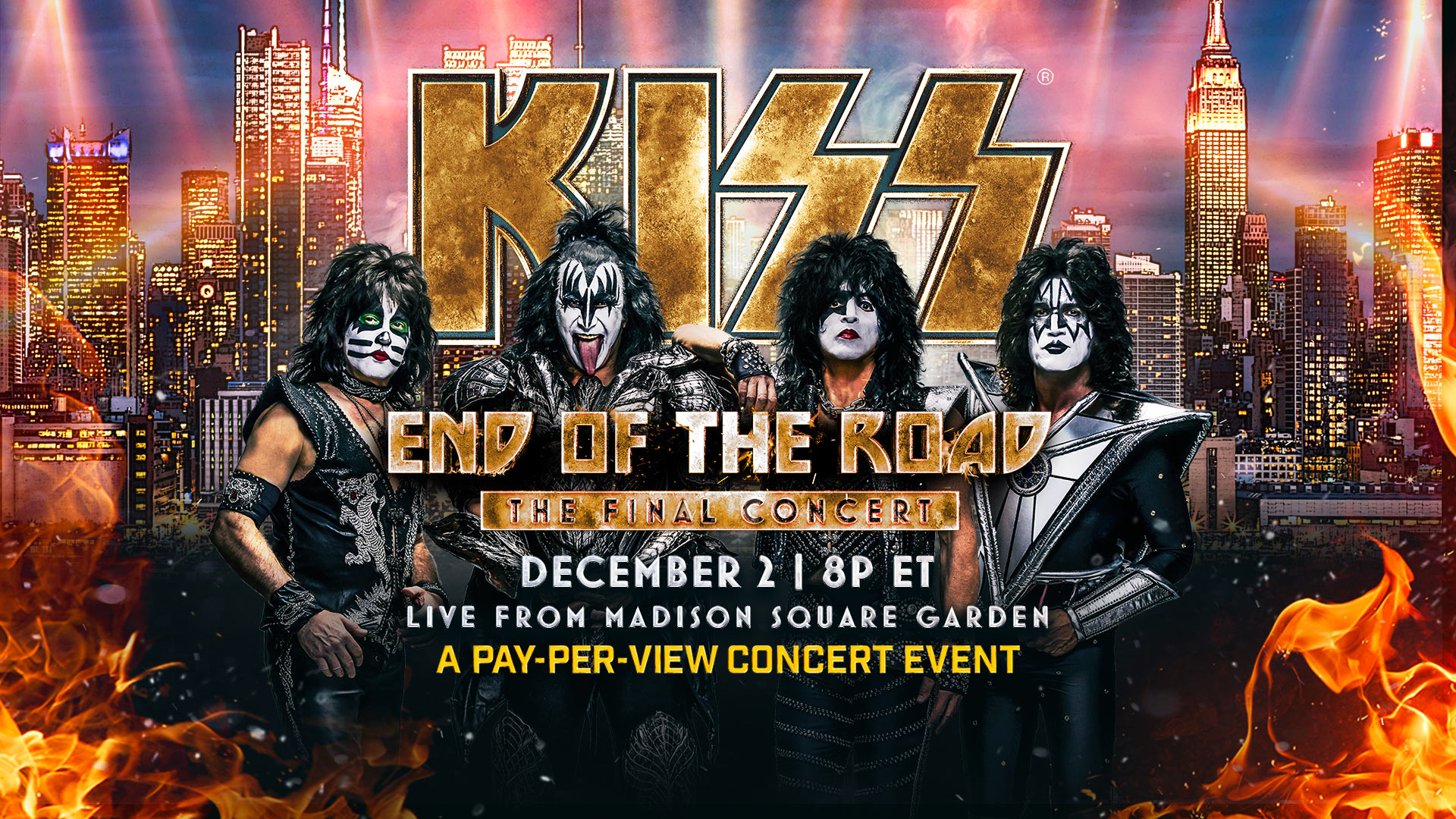 ROCK & ROLL HALL OF FAME LEGENDS
WILL FINISH THEIR CAREER WITH MASSIVE
FINAL PPV CONCERT IN THE CITY WHERE THEY STARTED
"KISS: END OF THE ROAD" LIVE FROM MADISON SQUARE GARDEN
SATURDAY, DEC. 2, EXCLUSIVELY STREAMING ON PPV.COM;
ALSO AVAILABLE ON CABLE/SATELLITE PPV

NEW YORK (Nov. 9, 2023) -- It's the end of the road for KISS, and it's only fitting that the Rock & Roll Hall of Fame legends play their final concert EVER in New York City, where their journey of over 50 years of record-breaking global tours began. The final KISS concert, which ends the band's 24-city/25-date North America The End of the Road Tour, promises to be a massive event. KISS: END OF THE ROAD will take place on Saturday, Dec. 2, at iconic Madison Square Garden, and will be streamed worldwide, live on pay-per-view, exclusively on PPV.COM. It will also be available on PPV via cable and satellite operators in the US & Canada.
The live pre show begins at 8 p.m. EST.
;
One of rock's most influential bands, KISS has released 44 albums and sold more than 100 million albums worldwide, making them America's No. 1 Gold Record Award winning group of all time.