G&G partners with SuperApp Company CITYCHEERS
Post on , under News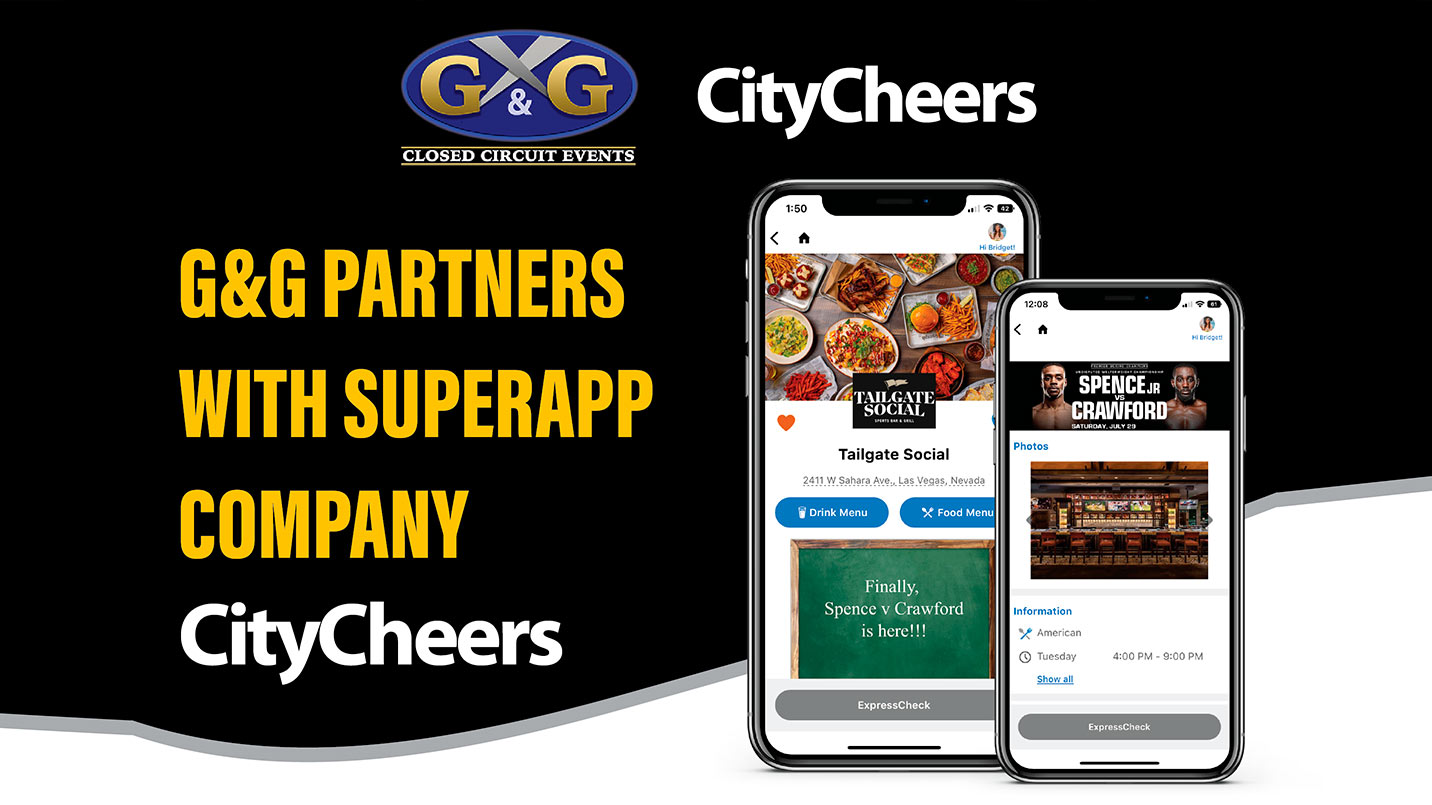 We are pleased to announce that G&G has partnered with CityCheers to bring all of its customers the best broadcast experience of their favorite sport, in the best establishments.
ABOUT CITYCHEERS
CityCheers Media is a technology company seeking to disrupt mobile payments in restaurants and bars via a mobile app that also serves as a powerful marketing platform for venue management.
CityCheers founder and CEO Winston Jaeb has been a part of the restaurant and hospitality industry for nearly 30 years. During this time, Jaeb had a first-hand vantage point of the operational needs of restaurant and bar owners. He set out to build an app that would help venues connect with their customers and drive repeat business while also solving the incredible inefficiencies of the customer check-out process. The result is the CityCheers app.
Visit the official website to discover the advantages of this application and the multiple benefits for both owners and customers in the US.